Welcome
1
Have you ever wondered if people could find you intensely sexually attractive?
If out of your circle of friends, you were the one attracting attention?
If your dates could end with amazing sex and solid plans to meet again, rather than a goodbye followed with silence?
Have you wondered why things just aren't working?
I'm here to help you solve your problems in the social areas of sex & dating.
My core ideals: Integrity, Honesty, Communication, and Sex-Positive Sexuality.
Learn how you can leverage these to attract new partners, and forge new connections.
Whether you are interested in serious relationships (monogamous or otherwise), casual dating, or just casual sex, I can help you discover what missteps are being made, and come up with a plan for improvement.
---
My Services
2
Meet anywhere, anytime
Perhaps you want to meet strangers on the street, at a bookshop, or nightclubs. Or perhaps there are people you already know in your social circle or workplace that you want to move to the next level with. I can help you apply core attractive mindsets and behavior to give you practical advice that will work.
Turn strangers into partners
What drives subconscious attraction? What signals are you sending out that turn someone on, or turn them off? Can you really make someone comfortable enough to agree to a date within only 5-10 minutes of meeting them? I'll lay out what forces are at work, and how to present your best possible self for meeting someone new
From Start to Finish
What are the steps to secure a solid date? How do you differentiate yourself from every other person walking around? How should you best structure the date itself? Let me give you a roadmap to navigating the rocky territory of meeting someone new.
Communication
This is the backbone of attraction and dating. Let's talk about the common pitfalls, misconceptions, and some techniques to improve communication. Discover why communicating who you are as a partner is key to securing dates and keeping people around.
Avoiding boxes
What's the difference between casual dating and serious dating? How do you treat a 'friends with benefits' differently from something more serious? (hint: you don't) Learn how "labels" promote bad communication and how to talk about what you really care about. Let me help you navigate all the different forms of dating, so you can figure out exactly what you want and how to communicate that with new partners so you are both on the same page.
Deepening Connections
Whether a new casual relationship or someone you've spent years with, there is always room to discover the social games that you both employ and how to move past them to deeper and more honest forms of communication.
Imagine who you could be one year from today.
Contact Me
My History
3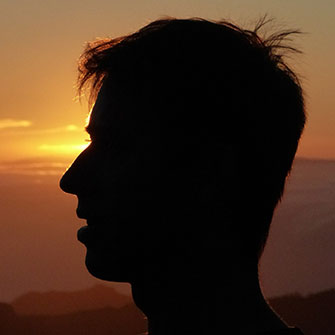 Nick Turner
Mentor
I am Nick Turner, a guy who "gets" dating from SF. Call it PickUp Artist, Dating Coach, or Attraction Specialist, I help people attract, meet, and keep partners. I've been coaching for over 6 years, from beginner to advanced.
I've helped guys who've never kissed a girl or been on a date, and I've worked with people who are consistently finding new partners, yet are unfulfilled by it. I feel there is no case that can't benefit from a fresh perspective.
My Personal History
In my mid-twenties, I left an 8 year relationship. This left me in a state of having only gone on a single first date, with no idea how to talk to women romantically, or connect with someone new physically. After studying all the available educational material and spending countless hours out talking to strangers and going on dates, I soon began having great success forming connections and relationships. I soon found myself dating 5+ women at a time, and connected with a community of people seeking similar results, even if just to find a single special someone. I then began coaching and found out that I'm really good at this, and I'm in awe every time someone makes the transition from being frustrated with life to achieving their goals, and in the process reinventing themselves. Now I'm trying to share it.
It's not just about meeting new partners, it's about discovering who you are and your own potential. Stimulating that process is my passion.
Happy Students
4
See what people say about working with me
Not actually John

Nick has been coaching me for three years. It is not an exaggeration to say that he has completely transformed my outlook on dating. Not only does he convey his thoughts with rare clarity so that anyone can understand, he's extremely thoughtful and detailed when he listens to what I have to say. This is a mentor who selflessly values seeing others succeed. He's taught me how to communicate clearly and to screen for the right girl in my life.

John

There's a lot of advice out there that is very counterintuitve and confusing; even when things work out there's still a lack of understanding and consistency. Once Nick walked me through my blindspots and fears, the fog cleared up... I was finally able to communicate what was on my mind very clearly and break through barriers I couldn't see. His advice is far from generic and he makes an effort to work with you in order to achieve your goals in dating, relationships, and lifestyle. A very humble and altruistic mentor who's passionate to help those in need.

Carlos

Totally not Carlos
Contact Me
5
Let's connect, for free.
Nick Turner
San Francisco, CA(California)